The Ceramic Sequence of Piedras Negras, Guatemala: Type and Varieties 1
Vea este informe en Español.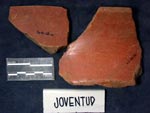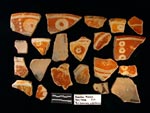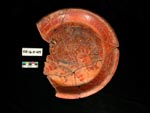 Research Year: 2003
Culture: Maya
Chronology: Classic
Location: Northwestern Guatemala
Site: Piedras Negras
Table of Contents
Abstract
Resumen
Introduction
Previous Research
Current Research
The Sample
Methods Employed in this Study
Piedras Negras Chronology and Typology
The Hol Ceramic Phase (500 B.C.–300 B.C.)
The Abal Ceramic Phase (300 B.C.–A.D. 175)
The Pom Ceramic Phase (A.D. 175–A.D. 350)
The Naba Ceramic Phase (A.D. 350–A.D. 560)
The Balche Ceramic Phase (A.D. 560–A.D. 620)
The Yaxche Ceramic Phase (A.D. 620–A.D. 750)
The Chacalhaaz Ceramic Phase (A.D. 750–A.D. 850)
The Kumche Ceramic Phase (A.D. 850–A.D. 900?)
The Post Classic
Type List
Acknowledgements
Table of Images
Sources Cited
Between March of 2001 and August of 2002, the ceramics excavated from the Classic Maya site Piedras Negras between 1997 and 2000 were subject of an intensive study conducted by the author and assisted by Lic. Mary Jane Acuña and Griselda Pérez of the Universidad de San Carlos in Guatemala City, Guatemala. 2 The primary goal of the analyses was to develop a revised Type:Variety classification of the Piedras Negras ceramics. Our objective was to produce a sequence that was as representative of the site wide assemblage as possible, that took advantage of the excellent provenience data developed in the course of the 1997-2000 excavations, that reflected our improved understanding of the site's and region's historical trajectory as well as the developmental trajectory of ceramics elsewhere in the Maya Lowlands.
Entre marzo de 2001 y agosto de 2002, las cerámicas excavadas en el sitio maya clásico de Piedras Negras entre los años 1997 y 2000, fueron objeto de un estudio intensivo llevado a cabo por el autor, con la colaboración de la Lic. Mary Jane Acuña y de Griselda Pérez, de la Universidad de San Carlos, de la Ciudad de Guatemala, Guatemala. 2 La meta fundamental de los análisis consistió en desarrollar una clasificación revisada de tipo:variedad, de las cerámicas de Piedras Negras. Nuestro objetivo fue el de producir una secuencia que representara de la manera más amplia posible el conjunto cerámico del sitio, aprovechando los excelentes datos de procedencia desarrollados durante las excavaciones que tuvieron lugar entre los años 1997 y 2000, que habrían de reflejar nuestra mayor comprensión de la trayectoria histórica del sitio y de la región, así como la trayectoria del desarrollo de las cerámicas en otros lugares de las tierras bajas mayas.
---
Click to download the report in PDF format:
The Ceramic Sequence of Piedras Negras, Guatemala: Type and Varieties (5.28 MB)
The PDF files require Adobe Acrobat Reader.
To download the latest version, click the Get Acrobat Reader button below.
This report should be taken as a supplement to the "Ceramics at Piedras Negras" report submitted to FAMSI in April of 2002. In most regards, these two reports are complementary. However, it is important to note that the initial report was posted early in the research. In cases where these reports appear contradictory, the data presented here should be taken as correct.
---
Submitted 03/25/2004 by:

University of Arizona