Casa K'inich Teacher's Guide Book
Vea este informe en Español.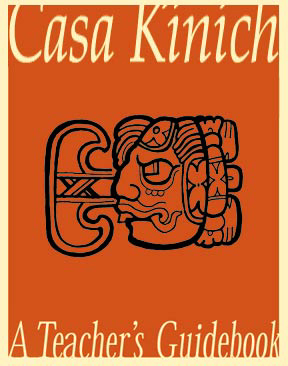 Research Year: 2004
Culture: Maya
Chronology: Classic
Location: Honduras
Site: Copan
THE PURPOSE OF THE CASA K'INICH
...To instill pride, responsibility and respect
Casa K'inich teaches why the Maya of Copan are important to Honduras and to the world. It teaches young Hondurans about their ancient heritage and its connection to modern Honduras. Casa K'inich helps young Hondurans to care responsibly for Copan.
...To present the most current scholarship
Our advisors are scholars of Maya studies. Their contributions ensure that Casa K'inich and the guidebook offer students the most accurate information.
---
Click to download the report in PDF format:
Casa K'inich Teachers Guidebook (2.53 MB)
The PDF files require Adobe Acrobat Reader.
To download the latest version, click the Get Acrobat Reader button below.

Submitted 09/14/2004 by:

Copan Maya Foundation