The head of a supernatural creature, with a mammalian-like tongue. Three circles are painted above the head, and another three occur beneath it. This painting may be a calendric glyph with the circles representing the number six.
During my 1968 research at the cave the painting was in situ in the North Grotto. When I returned to Oxtotitlan in 1969, the painting was missing. It had been removed and stolen. About a decade later, the painting was recovered (see "Painting 3 recent") and today is in the possession of the Centro INAH Guerrero.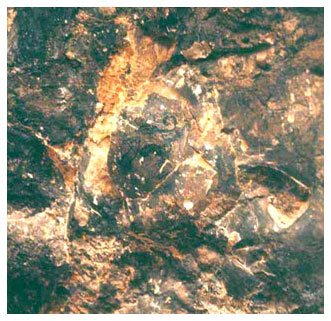 Painting 3, 1968, in situ.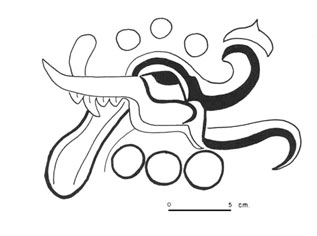 Painting 3 drawing.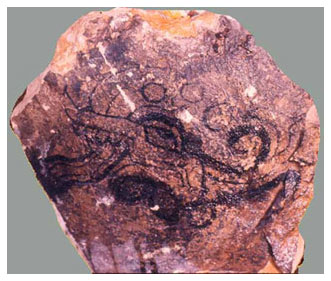 Painting 3, recent photo.
Previous Page | Table of Contents | Next Page