North Grotto — Painting 5 and 6
Paintings 5 and 6 are situated high on the wall of the cave. Painting 5 is a simple line drawing of an Olmec-style face in profile. Painting 6 is difficult to see and therefore the motif represented is uncertain.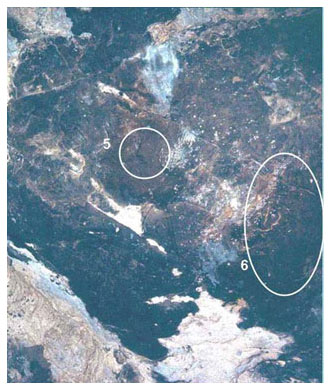 Paintings 5, 6, circled.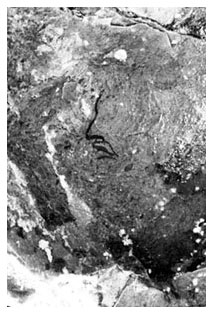 Painting 5 (black-and-white photo).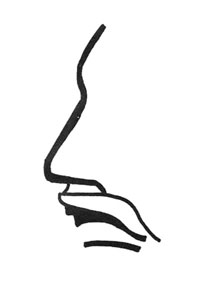 Painting 5 drawing.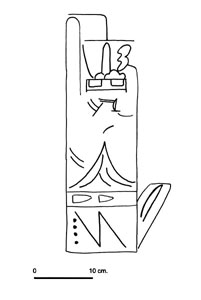 Painting 6 drawing.
Previous Page | Table of Contents | Next Page