During the 1968 and 1969 research periods, some villagers of Acatlan showed me several small textile fragments which they said had been found in the cave.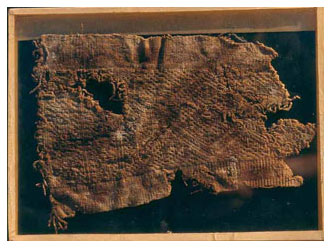 Textile A: cotton and rabbit hair fibers, with a red and white brocade design. Age unknown.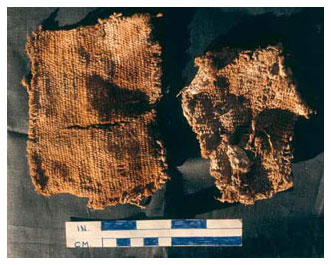 Textiles B and C: coarse vegetable fiber. Age unknown.
Previous Page | Table of Contents