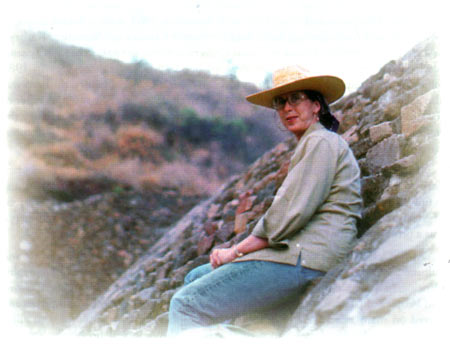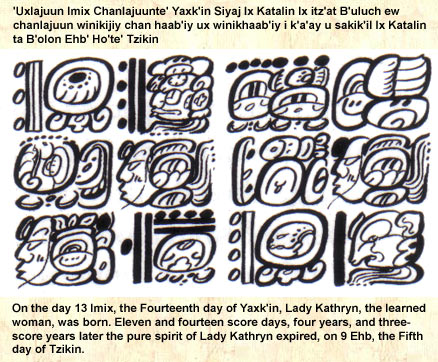 Dr. Judy Kathryn Josserand was born in Deridder, Louisiana, on September 1, 1942, and died following a cerebral hemorrhage on July 18, 2006 in Palenque, Mexico. Interment was at Ware Episcopal Church in Gloucester, VA on August 5, 2006. Kathryn was preceded in death by her father, A.W. Josserand; grandparents, Mr. and Mrs. Frank A. Josserand of Josserand, TX, and Mr. and Mrs. Trevor N. Price of Pineville, LA. Survivors include her husband of 35 years, Dr. Nicholas A. Hopkins of Tallahassee, FL; mother, Lolus P. Josserand, Pineville, LA; brother, A.W. "Bud" Josserand, Austin, TX; sister and brother-in-law, Merry and Don Williamson; nephew, Joshua Williamson; niece and nephew-in-law, Nicole and Eric Jefferies, all of Omaha, NE.
Kathryn graduated from Pineville High School in 1960. She was a National Merit Scholar and recipient of a Centennial Honor Award to attend Louisiana State University. She graduated from LSU with honors in 1964, with a double major in Geography and Anthropology, and a double minor in Classics and Statistics. Kathryn was a Woodrow Wilson Fellow at Tulane University where she passed her PhD exams "with distinction" in 1967. Tulane awarded her a PhD in Anthropology in 1983 following the completion of her dissertation on Mixtec Dialect History. Kathryn was also a Mellon Fellow at the University of Pittsburgh, 1983-84. She was a member of the American Anthropological Association, the Society for American Archaeology, the International Congress of Americanists, the Society for the Study of the Indigenous Languages of America, and the Society for Latin American Anthropology.
In 1970, Kathryn married Nicholas A. Hopkins, who became her constant partner and collaborator. Kathryn and Nick lived in Mexico for many years, teaching at universities in Mexico City and leading field projects throughout the Mayan regions of Mexico and Central America. In 1991, they moved to Tallahassee, where Kathryn was a professor in the Department of Anthropology at Florida State University. At FSU, Kathryn trained undergraduate and graduate students in linguistic and cultural anthropology. She taught a variety of courses, including Maya Hieroglyphic Writing, Maya Art and Iconography, Linguistic Anthropology, Language and Culture, and Peoples of Mexico, among others. She chaired numerous thesis committees and served on many others. Kathryn frequently took her students to Mexico to allow them to gain firsthand experience conducting anthropological fieldwork. She was supervising fieldwork for three of her graduate students at the time of her death. In addition to their field research, Kathryn and Nick led workshops on Maya hieroglyphic writing around the world. For many years, they conducted an introductory workshop on Maya inscriptions at the Maya Meetings held annually in Austin, TX. Kathryn and Nick formed their own travel company, Jaguar Tours, which provided guided tours to various Maya sites.
Kathryn was an accomplished and widely respected researcher. Her research, often conducted jointly with Nick, focused primarily on Maya hieroglyphic writing and the modern Chol language (the language directly descended from the ancient Maya). Grants from both the National Science Foundation and FAMSI (Foundation for the Advancement of Mesoamerican Studies, Inc.) supported their research throughout the years. Most recently, Kathryn had received a Fulbright grant for research in Guatemala that was to begin in January 2007.