Naachtún, Petén, Guatemala: First Analyses, Guatemala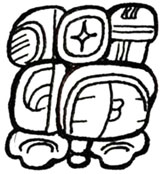 Research Year: 2006
Culture: Lowland Maya
Chronology: Classic
Location: NE Petén, Guatemala
Site: Naachtún
Table of Contents
Abstract
Introduction
Prior Research
Settlement Summary
Ceramic Analysis
Methodology
Chronology
Phase Summaries
A Summary of Significant Findings
Unanswered Questions
Acknowledgments
References Cited
Appendix

This report documents findings of the Naachtun Archaeological Project (NAP), specifically detailing the ceramic data collected in 2004 and 2005. It also outlines the ceramic sequence tied to a series of radiocarbon dates run with FAMSI support. The report briefly addresses some preliminary results of recent Instrumental Neutron Activation Analysis (NAA) of sherds from several Naachtun contexts. Finally, information on a series of looted pots rescued by the site guardian is reported in the Appendix.
---
Click to download the report in PDF format:
Naachtún, Petén, Guatemala: First Analyses, Guatemala (1.99 MB)
Appendix: Looted Vessels Recovered by the Naachtun Site Guardian 2004-2005 (3.19 MB)
The PDF files require Adobe Acrobat Reader.
To download the latest version, click the Get Acrobat Reader button below.
Submitted 10/24/2012 by:

Research Curator, Florida Museum of Natural History,
University of FLorida, Gainesville


University of Calgary