Belize Ritual Caves Project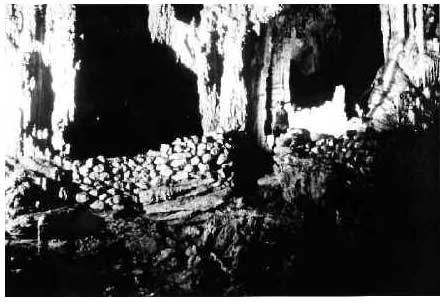 Research Year: 1996
Culture: Maya
Chronology: Contemporary from 1918 to 1980
Location: Las Cuevas, Belize
Site: Las Cuevas
Table of Contents
Current Research - Broad Goals - Theoretical Outlook
Introduction
Attenuated History of Cave Research in Belize–Data Acquisition Strategy
Results
List of Figures
Sources Cited
Current Research - Broad Goals - Theoretical Outlook
Painted in broad terms, my research interests are directed towards understanding the relationship between ritual and ideology. From a theoretical perspective my purpose is to investigate how differing levels of access to sacred landscape features can inform us about the development and maintenance of social control. With funding from the Foundation for the Advancement of Mesoamerican Studies, Inc. (FAMSI) grant number 95110, a regional analysis has been undertaken of caves in Belize, Central America, that have been architecturally or otherwise modified by the ancient Maya.
---
Click to download the report in PDF format:
Belize Ritual Caves Project (875 KB)
The PDF files require Adobe Acrobat Reader.
To download the latest version, click the Get Acrobat Reader button below.

Submitted 11/01/1997 by:
Patricia Austin