The Central Group consists of two large polychrome murals painted on the cliff faces between the North and South Grottos.
Mural C-1 is situated high on the cliff face. The painting depicts a personage wearing a bird mask and bird-feather cape. The bird mask has traits suggesting that it represents a horned owl. The personage is seated atop large supernatural serpent face. Size: 3.8 m by 2.5 m.
View of Central Group area, showing the locations of C-1 and C-2 (2003 photo).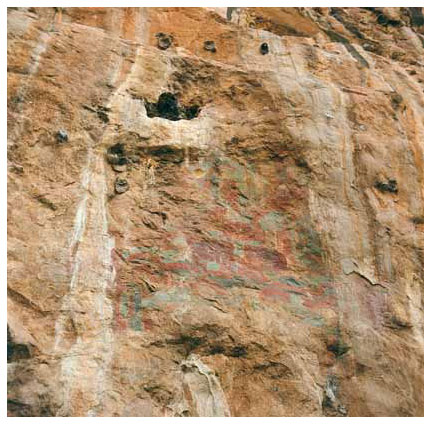 Mural C-1, from below.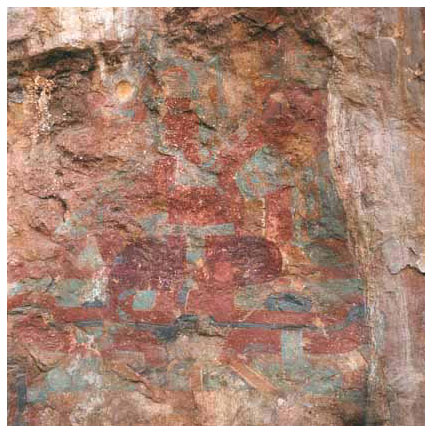 Mural C-1.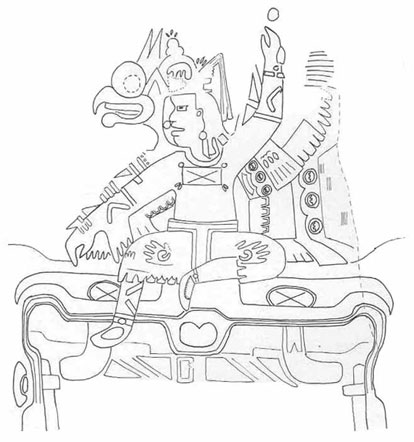 Drawing of Mural C-1.
Previous Page | Table of Contents | Next Page