Mural C-2 was painted within a large shallow niche at the base of the cliff. The painting seems to have covered an area of approximately 4 m. by 3 m., and would have been the largest of the Oxtotitlan paintings. However, for over 2500 years the niche and its mural have been exposed to rain and other forces of nature and today the painted image is nearly impossible to discern.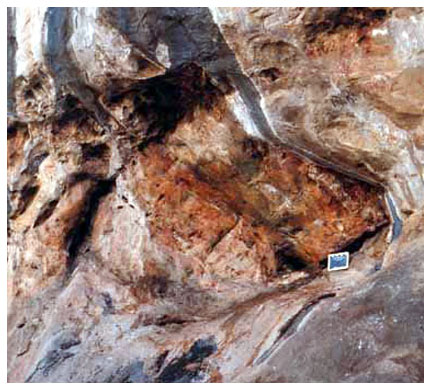 The Mural C-2 niche from a distance.
The C-2 niche and vestiges of the mural.
Painted lines on a small area of the lower section of Mural C-2.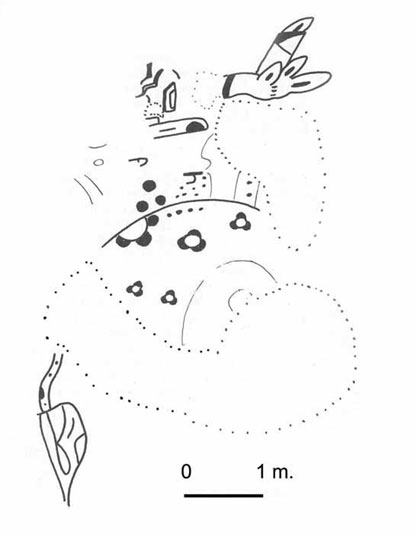 Reconstruction drawing of C-2.
Previous Page | Table of Contents | Next Page