Investigating the Sacred Cacao Groves of the Maya
Vea este informe en Español.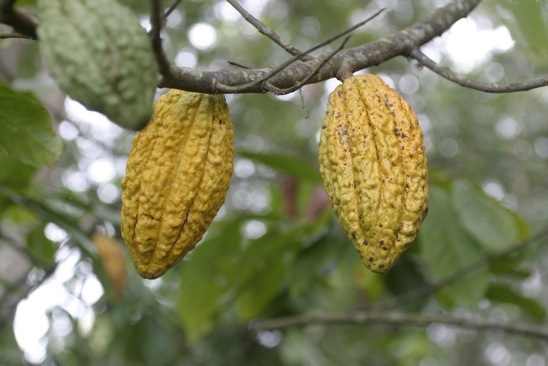 Research Year: 2003
Culture: Maya
Chronology: Classic
Location: Zapotitan Valley
Site: El Cerén
Table of Contents
Introduction
Report of Activities
Methods
El Cerén Museum
Seeds found at the Museo Nacional de Antropología

The Cerén archaeological site is located in the Zapotitan Valley alongside the Rio Sucio in El Salvador. The site was discovered in 1976 by a bulldozer operator. The archaeological studies started in 1978 by Pason Sheets (Sheets, 2002, 2006). El Cerén is described as a village that was buried by volcanic ash about 1,400 years ago after the eruption of the Loma Caldera Volcano. The village was suddenly abandoned leaving all inhabitants possessions very well preserved. According to Sheets (1992) the seasonality of plants suggests that the eruption occurred in August, after dinner was served but before the dishes were washed, between 6 and 7 P.M. The area excavated to date is about 900 m2 where four households have been described, one fully excavated and the others in different stages of excavation. The buildings at El Cerén include a civic complex, a sweat bath, a religious association, and a structure in which Sheets (1992) believes a woman shaman practiced.
---
Click to download the report in PDF format:
Investigating the Sacred Cacao Groves of the Maya (1.68 MB)
The PDF files require Adobe Acrobat Reader.
To download the latest version, click the Get Acrobat Reader button below.

Submitted 06/22/2006 by:

Universidad Veracruzana